Researches under space conditions: Dr.-Ing. Christoph Lotz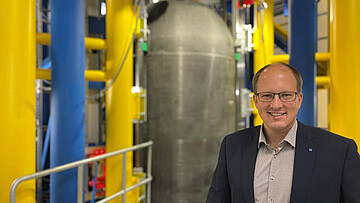 Mission to Mars and a spare part is missing? What would it be like if you didn't have to wait for delivery on the next rocket, but could print missing components directly on board? But how do additive manufacturing processes behave under zero gravity conditions? These and many other questions are the focus of Dr.-Ing. Christoph Lotz within the research area "Production in Space" at the Institute for Transport and Automation Technology (ITA) at Leibniz Universität Hannover.
You can find out more about Dr.-Ing. Christoph Lotz and his field of research on the website for the current issue of Phi.